SingSmash
A game controlled by singing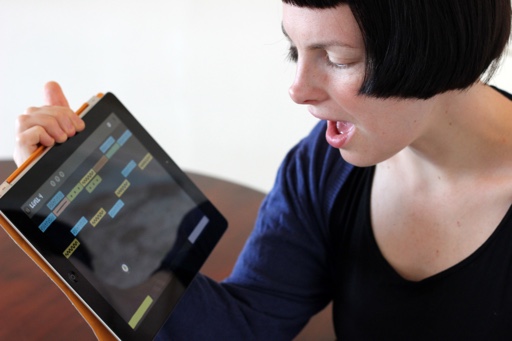 A Breakout-style classic with a twist: Instead of a moveable paddle, you have a series of fixed paddles across the bottom of the screen, each of which responds to a different note. When the ball heads toward a paddle, sing that note to light it up— but better be quick!
As you progress, the number of pitches increases and their relationship becomes more complex.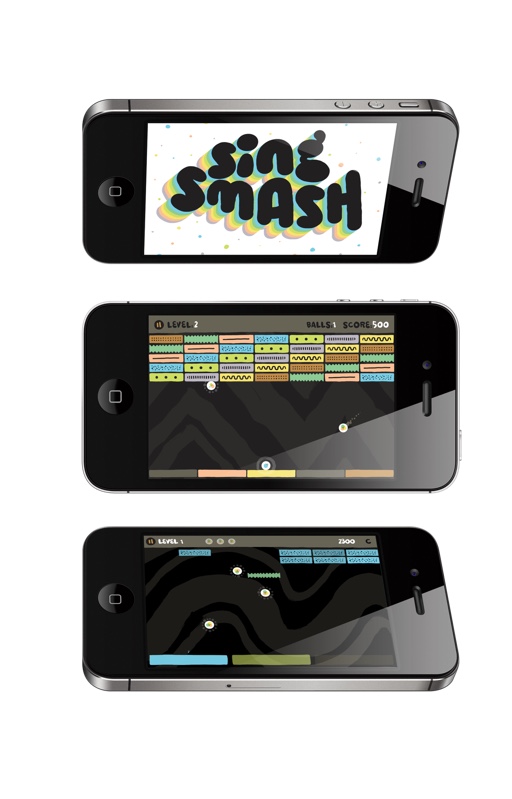 Pedagogical elements and music developed in collaboration with Dr Emma Hooper of Bath Spa University's Commercial Music Department. Artwork by Jeff Kulak.
Featured in BBC Music Magazine, Classic FM Magazine, and on UK ITV.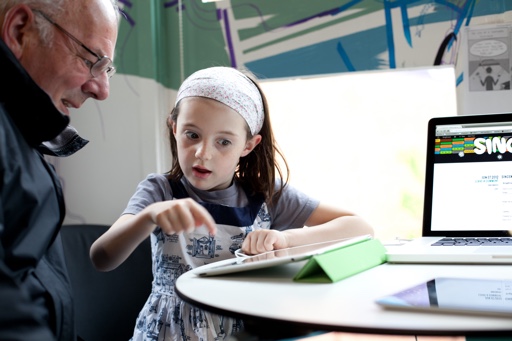 If you're super excited this project and/or about academic writing you can read: